Platform 9 3/4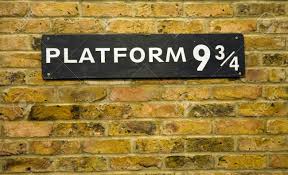 Platform 9 ¾ is our innovative suite of spaces that are used to enable pupils to achieve positive outcomes in school, in their future adult life, and in life more generally. It is located centrally in the school and consist of various spaces that form a hub of intervention that the whole school can access. This is ever developing to meet the needs of our pupils
The exciting suite of rooms is as follows:
Occupational Therapy interventions, Yoga, Guided Relaxation, Sensory Play Programme, Sensory integration, Sensory Circuit/Diet Programmes and Smart Moves Programme take place in this space. Here we also have a dark space with fibre-optic lighting that is accessed through a tunnel and also a climbing wall
Platform 1 and Platform 2
Calm and safe spaces for pupils to use when they are anxious, distressed, tired or wanting a quiet space
A base used by external visiting professionals such as Art Therapy, Counselling or Speech and Language Therapy
Emotion wellbeing, Social, Communication, Resilience and other interventions take place here
We would like to develop the following:
Will consist visual and auditory equipment, including a Bubble Tube and projector, coloured lights and sound equipment.
For children who are unable to work in class at any given time. Children may likely transition here to either complete a debrief form with a member of staff if appropriate or teaching staff will be able to use this room as and when required. A TEACCH approach is set up for some of our pupils with ASD. A range of resources is available for staff to continue teaching.
Aims and Objectives
The Intervention team support pupils to develop skills and confidence to learn, thrive and shine, thus creating schooling for pupils in which they make good/outstanding progress in their learning. This is achieved by minimising barriers to learning, helping individuals to develop resilience and the skills necessary for self- regulation. This support is in addition to high quality classroom teaching. It is not just within the base is but also seen throughout the school. The support is bespoke to the needs of the child and seeks to boost progress and attainment through the assessment of individual's needs and the particular effective teaching strategies, specialised programmes and resources which will enable individual pupils to access learning, the whole school and wider community with confidence and independence.
Aims
To effectively support children to access the curriculum through interventions that reduce barriers to learning
To ensure learning challenges and behaviour challenges are identified quickly through analysis, with appropriate outcome-driven interventions applied, monitored for effectiveness and checked for impact
To promote the process and structure of 9 ¾ within the school as a collaborative unit that works with class teams to identify pupils and supports them through effective leadership of intervention
Objectives
To ensure staff are aware of their role and responsibilities towards supporting pupils in the areas of communication, Social and Emotional Wellbeing, Sensory and Kinaesthesia
To adopt a consistent approach to the identification of pupils needing intervention
To establish clear processes by which intervention will take place, how it will be recorded and evaluated for impact
Types of Intervention
'Nine and Three Quarters' works within a strong multidisciplinary approach to combine a range of therapies, programmes and interventions to meet children's individual needs, offering pupils a rewarding experience. Our emphasis lies in recognising pupils' strengths and successes and providing strategies for them to overcome their learning challenges.

Class teachers are responsible for matching their teaching to the individual needs of the children, therefore providing appropriate intervention at a classroom level.

The following interventions are available to pupils at St Luke's School where appropriate.
Our services are: Communication and interaction, Cognition and Learning, Sensory and OT intervention and Student Wellbeing
Through these services, we offer the following interventions:
Social stories and comic strip stories
Sensory Play, Sensory Circuits sensory diets
Sensory Integration Occupational Therapy (SIOT)
Attention Autism
Lego therapy
Sensory stories
Social Skills groups
Rebound Therapy
Music Therapy
Yoga
Art Therapy (delivered by SafeSpace)
Smart Moves (Motor Skills Development Programme)
Speed Up (kinesthetic handwriting programme)
Ready Set Remember (auditory memory programme)
Fine and Gross Motor Intervention (NHS OT programmes)
Various emotional and Mental Wellbeing Groups